TITANIC Speaker Series 2024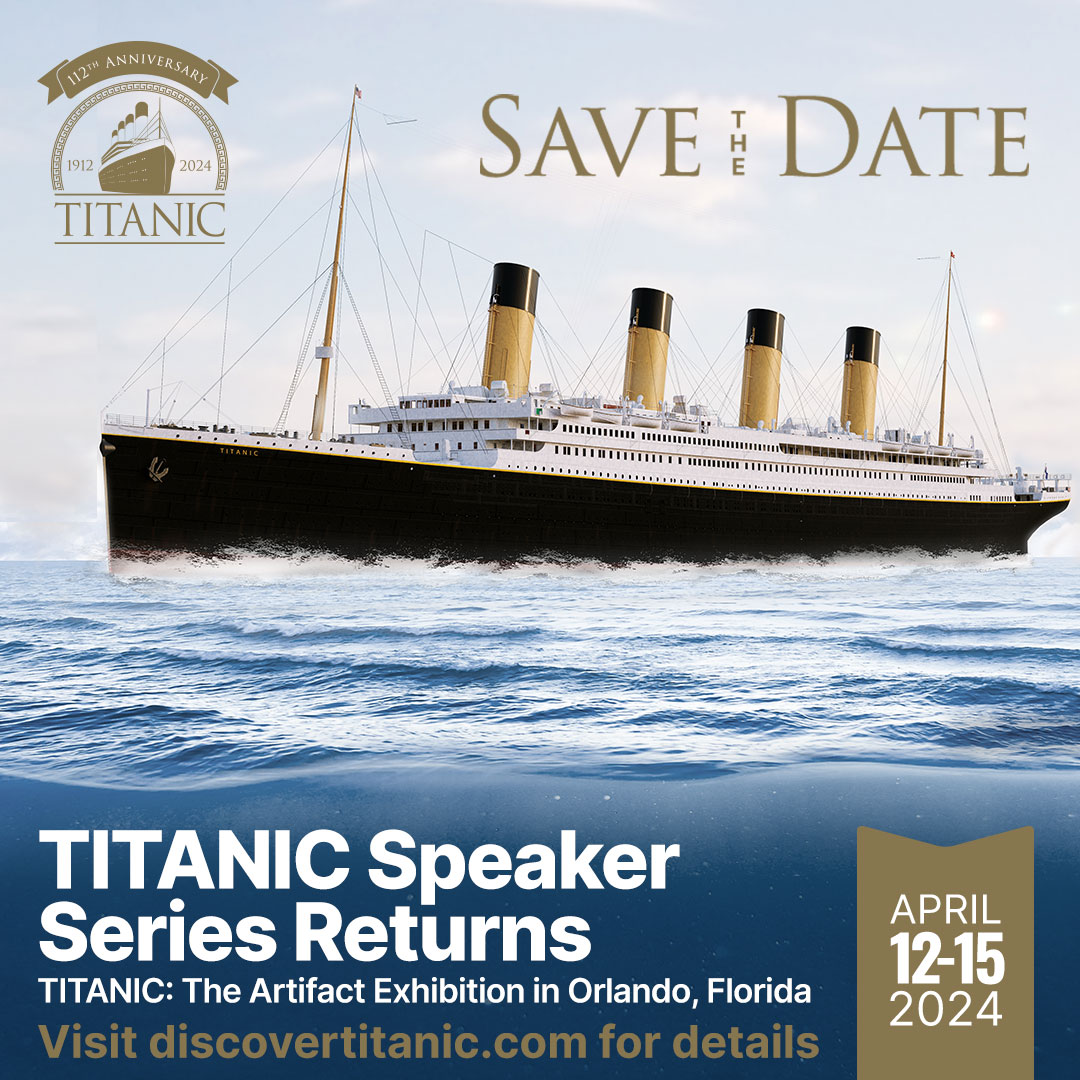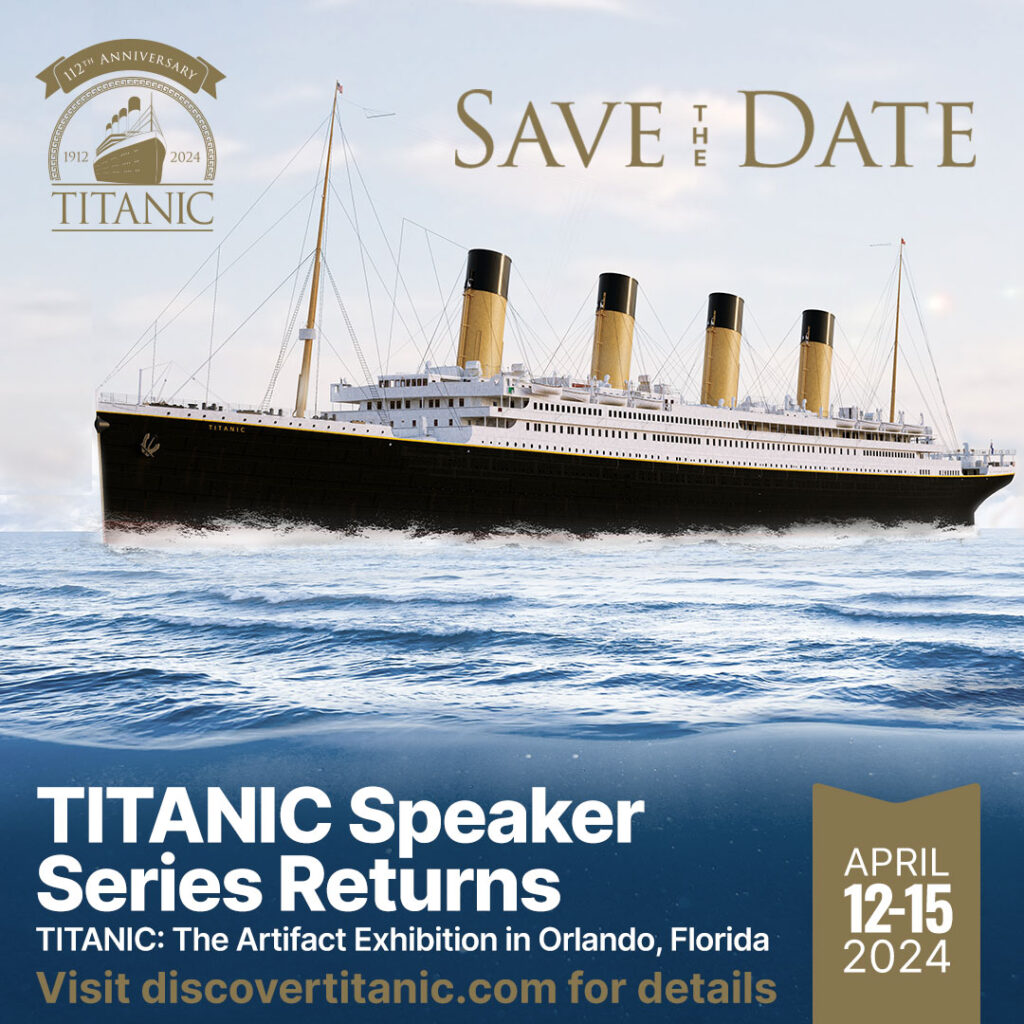 TITANIC Speaker Series 2024
We invite you to join us in remembering, learning, and honoring the legacy of the Titanic at the 2024 Speaker Series!
This event will take place on the anniversary of the sinking of the Titanic on April 12-15, 2024, at TITANIC: The Artifact Exhibition in Orlando, FL.
Virtual attendance options will also be available.
What You Can Expect:
A speaker series focused on building the Ship of Dreams, Titanic's passengers and crew, the "impossible" tragedy and aftermath, wreck site studies, and the present and future of Titanic.
Book signings
On-site events
Sign up and be the first to get the event details! Simply enter your email in the Newsletter Signup box below.